UNDER THE DIRECTION OF GOVERNOR ANDREW CUOMO, MOULIN ROUGE! THE MUSICAL WILL SUSPEND ALL PERFORMANCES THROUGH APRIL 12 IN SUPPORT OF THE HEALTH & WELL-BEING OF THE PUBLIC, AS WELL AS THOSE WHO WORK IN THE INDUSTRY. PERFORMANCES ARE SCHEDULED TO RESUME THE WEEK OF APRIL 13, 2020. FOR REFUNDS AND EXCHANGES, PLEASE CONTACT YOUR POINT OF PURCHASE.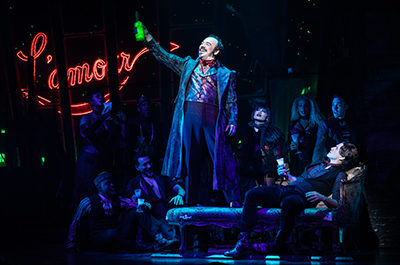 If you saw Moulin Rouge! The Musical when it had its out-of-town premiere at Boston's Emerson Colonial Theatre, you experienced a different version of "Chandelier" than what's in the Broadway production. The Sia song has always been part of a sequence involving Christian, the Bohemians, and a whole lot of absinthe, but the Broadway version puts Moulin Rouge owner Harold Zidler front and center.
Read More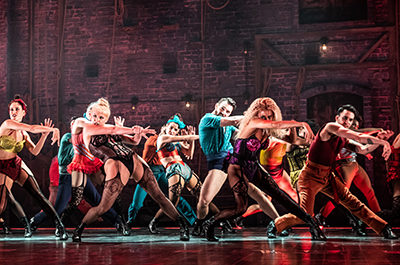 Think back to the first time you heard Lady Gaga performing "Bad Romance." Did you know you were listening to an instantly iconic pop hit? Certain songs that are legendary from their inception, having stood the test of time, and remaining relevant for years to come.
Read More